Claim Your FREE Copy Of Our Best-Selling Book, "The Fat Burning Kitchen!"
*plus shipping

by Catherine Ebeling, RN, BSN, Nutrition Expert
Mike Geary, aka 'The Nutrition Watchdog' Certified Nutrition Specialist, Best-Selling Author
September 26, 2023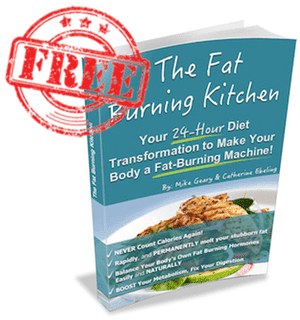 You often hear vague claims in the news that "
sugar is bad for you
" or that "
wheat and gluten are bad for you
", but do you truly understand what these foods do to your insides?
Most people DON'T understand the reasons...
And if you've been following my fan page for any period of time, you know just how passionate I am to not only help you
lose as much weight as possible, in the FASTEST period of time
, but help you to truly live a healthy lifestyle -
including healthy digestion, an abundance of natural energy, healthy skin & joints,
and
more
One of the big problems facing you today, and it's not your fault, are the many myths out there that you have to hire an expensive food service or chef to prepare healthy, fat-fighting meals, or...
That once you reach a certain age that it becomes impossible for you to lose your stubborn belly fat...
Or that you just have to "get used to" dealing with no energy, painful joints, unbalanced blood sugars, and more once you "get older"
It is NEVER too late for you to take back control of your life and start melting your stubborn fat
, and living a healthier lifestyle, but you have to be able to cut through the myths and junk information you're being fed on a daily basis.
To prove to you that it's NEVER too late to start burning away your stubborn belly fat, I'm going to do something exciting, and give you my best-selling nutrition and diet book, "The Fat Burning Kitchen " for

FREE

!
So-Called "Health Foods" That Are Causing You to GAIN More Body Fat?
I can't tell you how many times I've walked into the kitchen of a client of mine that has hired me for nutritional counseling, and I'm shocked by what I see...
Almost every time, I see their kitchen cabinets and fridge LOADED with foods that they think are "healthy" (or have been deceived by clever food labels into believing are healthy), but in reality are fat-storing traps in disguise.
It's not uncommon to see foods such as:
whole grain breads
whole grain cereals
whole grain crackers (more of that wheat that's killing you)
soy milk
tofu or "veggie burgers" (non-fermented soy can be harmful to your hormones)
orange juice (loaded with too much fructose that raises your triglycerides)
apple juice
skim milk or homogenized milk
margarine (deadly trans fat or even "MegaTrans")
pre-packaged "diet" dinners
sport drinks
protein bars (most are candy bars in disguise!)
overly processed meal replacements (with more junk than healthy ingredients)
rice cakes (massive blood sugar spike)
pasta (more wheat to age you faster)
diet ice cream or diet desserts
so-called "energy" drinks
low-fat foods (usually replaces fat with more sugar)
low-carb processed foods
soybean oil, corn oil, canola oil
etc, etc
I see this trend over and over again with almost every client when I first inspect their cabinets and the foods that they were buying that they
thought
were healthy.
What you don't realize is that it's these exact foods that are
sabotaging their fat loss
efforts, increasing their cravings, throwing their hormones out of whack, and causing terrible swings in your blood sugar, which not only leads to MORE fat gain, but throws off your energy.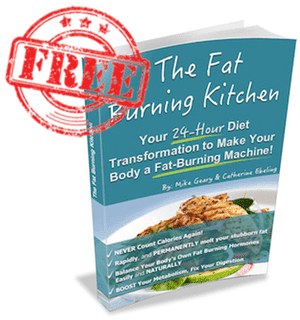 Here's Your Simple Fat Loss Solution...

I'm going to show you that eating for lasting fat loss, increased energy, a healthy digestion, and pain-free movement does NOT have to be complicated.

In fact, if you choose the RIGHT foods, and understand how these foods react with your body, this method is a way for you to automatically attain the right calorie level without the need to EVER count calories again.

That's why I've teamed up with expert nutrition researcher, Catherine Ebeling, and we've co-authored this new program for you, that you can get shipped to directly to you FREE (plus shipping)
The Fat Burning Kitchen
Your 24-Hour Diet Transformation to Make Your Body a Fat-Burning Machine
*results may vary

Inside this brand new book, you'll discover:
The true secret to making calorie-counting obsolete ... this is the same principle that will automatically

eliminate your cravings

and control your appetite permanently (it's the same reason that I personally haven't had a real "craving" in at least 7 years)

The truth about polyunsaturated fats (omega-6's and omega-3's) that most food companies don't want you to know

Which protein bars or energy bars are actually candy bars in disguise and which bars are actually good for you
The real deal on saturated fat and cholesterol, and why they are essential in your diet (Without enough saturated fats and cholesterol in your diet, you can actually HARM your hormone balance)
The "whole grain" deception and why whole grain crackers, breads, and cereals are packing more bodyfat on you

Why that skim milk may not be so good for you after all, and the dirty truth about homogenized milk too

The one time when tilapia and salmon are NOT health foods (plus the best alternatives)

A healthy fat-burning

burger

option? Yes

Why soymilk, tofu, and veggie burgers could be increasing your belly fat

Are sports drinks stifling your fat-burning and making you AGE faster?

The ONLY truly healthy options for sweeteners ... even non-caloric sweeteners
A surprisingly healthy fat in some animal products that actually helps you burn fat & build muscle
Why egg whites are actually WORSE for you than whole eggs

Do diet sodas and other diet drinks hurt your fat loss efforts?

Is whole milk actually better for you than skim milk? There's more to the story

A type of saturated fat that actually helps to stimulate your metabolism

The one time when delicious creamy chocolate can even help to

prevent

your sweet tooth cravings (It even helps improve your blood pressure too!)

Does green tea or oolong tea really increase your metabolism and help fat loss? The truth

Which fruits & veggies are okay to choose non-organic

How "sinful" red wine can be beneficial not only to your waistline, but to your digestion too!

Discover a few very popular breakfast cereals, that are billed as healthy and nutritious, are actually terrible for your belly fat, and the health of you and your family

Whether you can eat "junk food" like chocolate and still lose weight

...and TONS more secrets to help you permanently transform your diet to force your body to burn fat more effectively, while also preventing cancer, diabetes, and heart disease.

Imagine waking up every morning FULL of energy, heading to the bathroom and looking at your reflection in the mirror and actually LOVING what you see...

... Now imagine heading to your kitchen and actually feeling good about the food and drinks you see in your refrigerator and cupboard -- no more struggling trying to understand what's healthy, what's unhealthy, what's going to help you lose weight, what's going to make you gain weight...

... whether a certain food fits in to the latest and greatest diet fad of the month (they seem to pop up every month, right?).
Imagine how great you'll look and feel when you KNOW the foods that are actually good for you, that boost your metabolism , heal your joints , MELT away stubborn fat , and FIGHT aging are actually DELICIOUS, loaded with nutrition, and satisfy your appetite!
Not only are you going to finally discover the truth about the foods in your kitchen and grocery store, but you're also going to:
Discover how protein from these specific types of animals, not ony HELP you burn fat and gain muscle, but are also high in heart-healthy fatty acids (I bet you didn't know THIS)

Delicious, nutritious, and mouth-watering meal ideas that not only satisfy your appetite (which STOPS dangerous cravings), but also burn stomach fat and FIGHT aging

The 3 BEST types of wild-caught fish (a couple probably aren't what you think), as well as a specific type of fish you should NEVER eat

The truth about EGGS

- the media makes it very difficult to understand whether you should or should not eat eggs... and why. Discover the truth about eggs, and why you should begin eating them regularly (but you must discover WHY first)
Like cheese? You're about to discover one of the BEST appetite-suppressants around... but you need to eat these specific types of cheese to get the benefit

Coconut oil and stomach fat?

The truth about coconut oil may surprise you!
The best type of NUTS for fat loss - CAUTION: some of the most popular types of nuts found in grocery stores are NOT healthy, and actually CAUSE weight gain , but others are PROVEN in studies to reduce abdominal fat, balance blood sugar, and more!
Discover "nature's vaso-dilator" and how this 1 nutrient can drastically improve blood flow and circulation, which not only helps your heart, but also boosts your energy levels
Discover how 1 very FATTY food actually helps your body burn MORE fat - very odd, but scientifically proven. This food is also GREAT for your brain, and makes a great snack for kids and toddlers.

The BEST sweeteners to add to your food and drinks.

You know that sugar is horrible for your waistline and health, but do you know the best things to use instead that add mouth-watering sweetness to your morning coffee, cereals, and desserts? Yes, you CAN enjoy your morning coffee while getting incredible health benefits from it too! Coffee is a rich source of powerful anti-aging antioxidants, but most people make it WRONG.
Discover how chocolate can be enjoyed on a daily basis! This tip not only helps you LOSE fat, but also FIGHTS the aging process! Eat up and enjoy... but you must discover the very specific TYPE of chocolate first.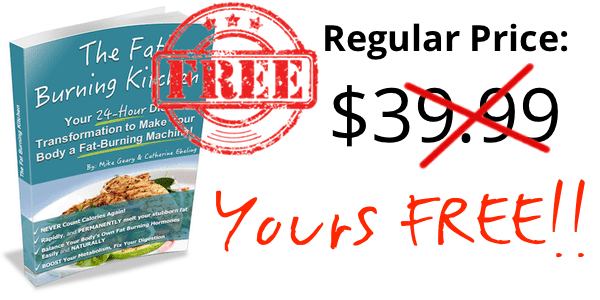 *plus shipping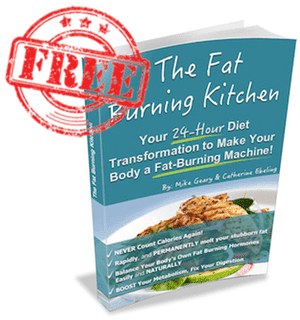 That's right...
For a very limited time, we'll ship you a copy of our best-selling
Fat Burning Kitchen
book
FREE
!
If you're one of the next 500 people visiting this page, you'll be able to grab your copy of Fat Burning Kitchen absolutely
FREE
(all we ask is you pay a small fee to cover the cost of shipping).
Why would we do this?
The honest truth is that Catherine & I have been able to help tens of thousands of people just like you this year alone, and we want to make it even EASIER for you to get your hands on this best-selling book, which is why for a very limited time, you are able to grab your copy for FREE
All you have to do is click the button below and this best-selling book, already enjoyed by hundreds of thousands of readers, will be shipped directly to your doorstep for FREE !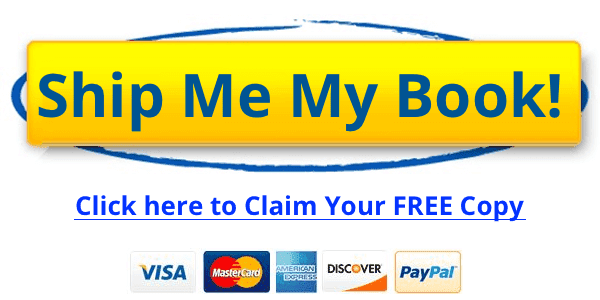 *plus shipping
*Nothing will be re-billed with this offer, ever. Just pay the small one-time shipping charge. This book is 100% free to you, and is our way of promoting a truly healthy lifestyle as well as saying "thank you" for making this book a best-seller.
I'm confident that you'll LOVE the unique nutrition tips and ideas that you'll gain through this program... You can say goodbye to cravings forever and start eating the right way to turn your body into a
fat-burning machine
24/7!
Sincerely,

Mike Geary
Certified Nutrition Specialist
Author - Worldwide best seller:
The Truth about Six Pack Abs
(over 739,000 readers in 163 countries) &
The Top 101 Foods that Fight Aging