Dear health enthusiast,

Thank you for your order of the new Fat Burning Kitchen program! Your ebook download links and bonuses are located below.

Do not leave this page until you have download your files, just in case you can't find your way back.

Make sure to save the ebooks to a directory on your computer for future reading. Do not attempt to come back to this page in the future to re-download as the page URLs are changed on a regular basis... the goal is to save everything to your computer this first time, since you may not be able to come back to this page in the future.

As a reminder, just so you recognize the charge to your card, it will be listed as CLKBANK*COM (it will NOT be listed as Truthaboutabs.com or The Fat Burning Kitchen)

Remember, you need to have Adobe Reader to view the pdf files, which most computers already have. If by chance you do not already have it installed on your computer, a free download of Adobe Reader is available at http://www.adobe.com/products/acrobat/readstep2.html

To save the pdf files to your computer, right click on the link and click "save target as" or "save link as" and then save to a directory of your choice on your computer.
Main Downloads:
1. Right click here to download The Fat Burning Kitchen ebook

Free Bonus: The 23-Day Advaned Nutritional Fat-Burning Blueprint

Click here to claim your free copy of this advanced nutritional eBook
---
Surprise Bonus #1: Claim Your FREE Bottle of Anti-Inflammatory Turmeric!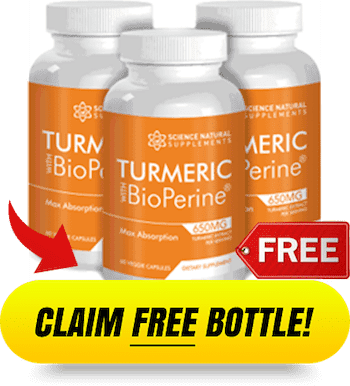 One of the hottest fat loss & anti-inflammatory supplements this year has been Turmeric & Bioperine.
In fact, people spent over 3.6 million dollars on this EXACT supplement in 2016 alone! And today, you can get it for free!
There's no strings attached here, you won't be put into some auto-ship program or anything like that. You just get a bottle for free and all they ask is that you cover shipping.
In my opinion, it's one of the best supplements out there and right now, while supplies last, you can get it for free!
==> Grab your FREE Bottle of Turmeric (no strings attached) <==
---

Bonus for Fat Burning Kitchen Customers Only...

Do you wake up in the morning with stiff joints or pain in your hips, back, knees or elbows? Then chances are you're feeling the effects of chronic inflammation taking its toll on your body.

The good news is that it is NEVER too late to help get this under control. And the best part is there are certain foods that help you do this naturally, without the need for prescriptions medications.

3-Sec Quiz: What is the #1 Anti-inflammatory Food?

A: Turmeric

B: Onion

C: Pineapple

D: Black Pepper

E: Other

Remember, it's NEVER too late to get chronic inflammation under control. You just need to know how to do it.

Click here to discover the #1 anti-inflammatory food =>

---

Sincerely,
Mike Geary
Certified Nutrition Specialist
Best-Selling Author
Important Health Resource:
Do you struggle with stubborn belly fat? Please see below for a very important message...
Take 1 sip an hour before bed to boost your Growth Hormone and flatten your belly while you sleep:

Recent studies are now showing how a simple tweak to your bedtime ritual can have dramatic effects in shrinking fat tissue while reversing the signs of premature biological aging every time you fall asleep.

This pre-bedtime daily ritual also helps you sleep deeper while increasing specific hormones that FORCE your body to release stored abdominal fat while you sleep... AND it works equally well for BOTH men and women, as you'll see below...

>> Take 1 sip an hour before bed to boost fat-burning hormones while you sleep (boosts GH while also helping you to sleep deeper)